Facilities
RF Design and Development Lab
Vervecomm has a fully-equipped RF development lab with special equipment.
RF vector network analyzer
RF spectrum/signal analyzer
Microwave signal generators
Board Prototyping Equipment
Numerically controlled milling machine
---
Special Equipment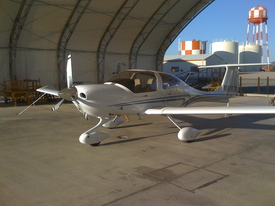 Vervecomm owns and operates a Diamond DA40 airplane for airborn radio and radar tests. Complete with a full-glass cockpit, it supports complex flight test profiles that suit your needs. A strut-mounted antenna can be used for ground-penetrating radar tests. We provide remote test site access and ground support.